Shannon, RDN
Owner, Coach and Registered Dietitian Nutritionist
Coaches Cycling, BodyPump, Core, Interval Training, Core + Flexibility
Favorite body part to work: CORE! Hate it & love it! Definitely the weakest part of my body so I enjoy the challenge to get it stronger every class!
Guilty Pleasure: CHOCOLATE! I reason with myself to go with darker chocolate for the anti-oxidants. LOL
Current Jam: I have to pick one?! I love most genres so this is HARD! My favorite shirt says: Music Raised Me, Fitness Saved Me.
Read More
Shannon Grove, owner of Studio 317 Fitness & Cycling, is a Registered Dietitian Nutritionist & Group Fitness Leader in Greenwood Indiana. Her passion for health & wellness started young as a long distance runner struggling with weight and body image acceptance. Accepting imperfections & wanting to learn more about nutrition she obtained a B.S. degree in Nutrition & Dietetics at Indiana University in 2003. As a Registered Dietitian Nutritionist she is an expert in Weight Management, Sports Nutrition, and Life Cycle Nutrition (pediatrics to long-term care). Wellness is more than nutrition though; it's about balance, including fitness into your daily lifestyle. Shannon has been teaching group fitness since 2009 with certifications in Cycling, Les Mills BodyPump & RPM. In 2015, she opened Studio 317 to bring the power of group fitness & nutrition to the Greenwood community. She states, "The power of community (friends, family, supporters, motivators) & the journey for well-being is a beautiful thing called life – enjoy it & strive daily for progress over perfection." Shannon lives in Indianapolis with her husband Dustin and is dog-mom to Piper & Hank 'the tank'.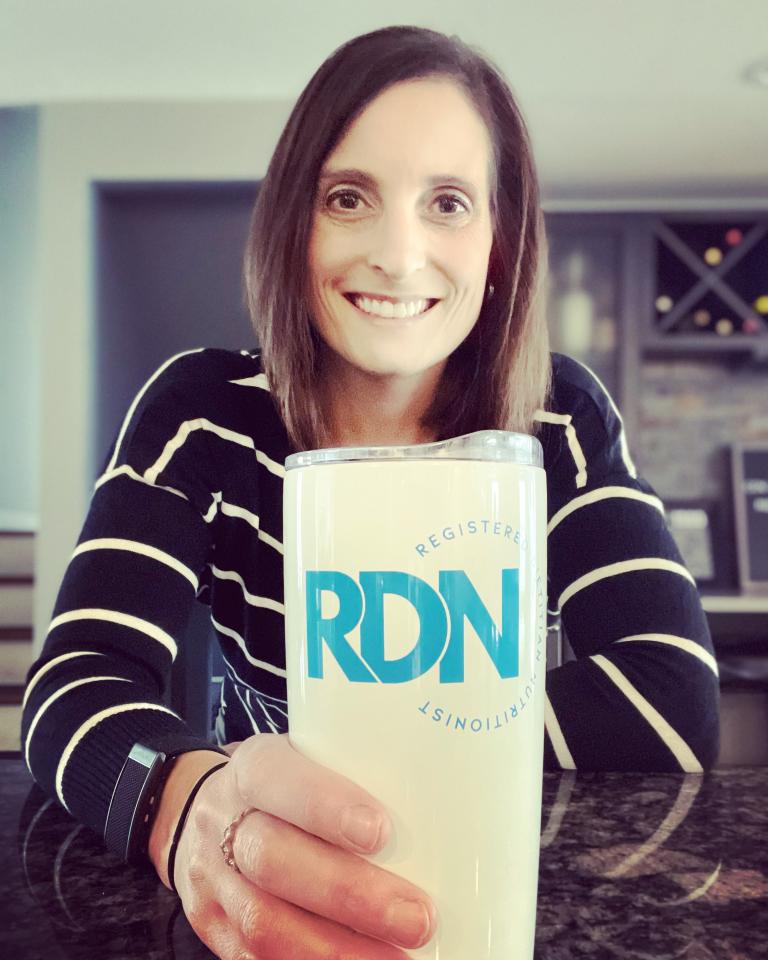 Coaches Body Pump, Cycling, Cardio & Core
Favorite class & body part to work: BodyPump! It's a toss up between Squats and Back for my fav track.
Guilty Pleasure: Pizza and beer, although it may be more than a guilty pleasure if it happens at least three times a week...
Current Favorite Jam: my 80s hair band cycle playlist.
Motto: "Whether you think you can or you think you can't, you're right." -Henry Ford
Read More
I started teaching in November 2015. When I first moved to Indy in 2009, I started taking Body Pump at Lifestyle, and it was how I made friends! It became the first workout that I stuck with consistently, going on nine years now! After I had my daughter, getting certified to teach my favorite workout seemed like a great opportunity to get back into working out and share something I love with others!
Coaches Body Pump, Cycling, and Core + Flexibility
Coaches Cycling, Yoga, Barre
Lisa has a Bachelors degree in Exercise Science and has been working in sports and fitness for over 20 years. Her passion for health and wellness has led her to pursue training in many fitness formats. She is a certified Comprehensive Pilates Method Instructor through the Physical Mind Institute and an ACE certified personal trainer. She has also trained in TRX, Barre, Cycle, and Yoga. After many years of running marathons and lifting weights, she has found balance by incorporating Pilates and Yoga into her fitness routine. She has been amazed at the increase in long muscles and flexibility, and the decrease in injuries that mind body exercise has contributed. The most rewarding part of instructing for Lisa is seeing her clients improve their quality of life and reap the benefits of having a strong core, aerobic endurance,and good flexibility.
In her spare time you will find Lisa spending time with her husband and two kids. Together they enjoy an active lifestyle of running, skiing, hiking, and kayaking.
Coaches Strong 45 (Interval Training)
Fav class: Strong 45. Seeing members progress week to week is so motivating!
Guilty pleasure: wine. Specifically, Pinot Noir.
Current fav jam: Dua Lipa unless I'm running - then it's 90s gangsta rap
I started teaching Jazzercise in 2004. After losing 90 pounds, I wanted to help others with their fitness journey and have been teaching group fitness ever since. I also enjoy running... or should I say, I enjoy the benefits of running.
Coaches Body Pump, Pound & PiYo
Favorite body part to work: I have an affinity for push-ups and squats
Current favorite jams: Sia and Elle King, but I will forever love ZZ Top, Meatloaf, and CDB
Guilty pleasure: Retirement
Certified in PiYo May 2016
Certified in P90X Aug 2017
Certified in Pound Fit Feb 2018
Coaches Cycling
Ron has been a part of Studio 317 Fitness & Cycling since our doors opened. He has been an indoor cycling instructor since 2013. Ron enjoys challenging his classes with a good workout and the occasional music trivia question. For his personal workouts, Ron likes to swim and run. He is a full-time realtor and the proud father of daughter Laura.
Coaches Cycling
Favorite body part to work: CORE - Good things come to those who plank!!
Guilty Pleasure: Ice Cream (Thank goodness for Halo Top and Enlightened!)
Current Favorite Jam: Sunday Best by Surfaces
Motto: Progress is impossible without change, and those who cannot change their minds cannot change anything. ~ George Bernard Shaw
Read More
I have been taking group fitness classes since I was a teenager, and love the motivation, inspiration and variety they add to my workouts, as well as helping me hold myself accountable and making me feel like part of a community. I am passionate about health and wellness because I have learned how much they truly matter, and I have experienced life-changing benefits from eating clean, exercising, practicing mindfulness, gratitude, self-love/self-care.
When I'm not teaching indoor cycling classes, I work as an oncology clinical project manager in the pharmaceutical industry, and have a teenage daughter and elementary school-aged son who keep me on my toes.
Coaches Body Pump & Core + Flexibility
FAVORITE BODY PART TO WORK: Core and Shoulders! Love working core because when the core is strong that helps the entire body to be strong😊 Shoulders another love of mine because who doesn't like a nice defined shoulder😉😁
QUILTY PLEASURES: peanut butter is a huge weakness..not because it's awful for you but because I'll eat it by the spoonful! I also have a passion for icecream.
FAVORITE JAM: changes daily on my mood and weather or activity! I love it all!
I feel God birthed inside of me a love of fitness and health and provided open doors to share it with others!
Shoshanah Riley (Sho) has been performing since the age of three.
A Carmel, IN native, Sho has studied at various dance and gymnastics schools over the years including competitive dance programs with Barb & Company and at Carmel Dance Center as an Indiana Dance Ambassador.
Sho has served as head instructor and co-director for Indiana Cheer Camps (ICC) and has coached competitive dance and cheer for schools/teams throughout Indiana.
After cheering on the Ball State University National team, Sho continued her love for performing as an Indiana Pacemate (Indiana Pacers) where she served as captain her final season.
Sho's passion for group fitness began in the early 2000's as she taught her first Hip Hop aerobics class at The Workout Center.
From there, she has continued to enhance her knowledge in fitness and dance by taking master classes, gaining new certifications & keeping up with evolving styles & techniques.
Shoshanah established Sho'time Dance Company in July 2004 opening doors to kids and adults looking to have fun, discover new strengths/skills & gain confidence while learning dance & fitness. Fast forward to July 2021, Sho is excited to continue offering her passion of fitness & dance as she launches her new mobile fitness & dance studio with Sho'time Xpress
Sho coaches Dance Fusion, Buda Khi, Pound Fitness, Urban Striptease and a variety of other formats!